Have you ever wondered why people make tattoos? We've interviewed hundreds of people to find out and here are the results.
Today many people of all ages make tattoos. It' not a secret that the popularity of body art is growing every day, but have you thought about the reasons? The debates and arguing between the tattoo fans and their opponents, who think people should not modify their appearance, will probably never stop. But why so many people decide to make a tattoo? Is it just a fashion? We don't think so, though of course the reasons differ greatly and are sometimes totally individual, we've decided to determine top best and worst reasons of making tattoos. This is based on the data gather by interviewing numerous tattoo artists and their clients across the country. So, why people make tattoos?
We'll start with the best reasons, meaning that people form this group have rarely been sorry for their decision later and are happy with their designs.
Self-expression and a willing to reveal the unique individuality is one of the best reasons. Such people usually either make a scratch for their future tattoo by themselves or have a clear idea of what they want in their mind and choose a professional tattoo artist who can make drawing for them.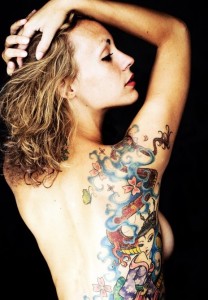 These tattoos are totally unique – meaning that a design is made specifically for a person and there will never be another man with the same tattoo. Of course such designs require more time for preparation and often more money for choosing a professional artist – but they are almost never regretted by their owners.
A wish to start a new life or to determine the start of new period in the life is also a popular reason to make a tattoo. When people overcome difficulties, they often want to show their success, to mark the start of new stage in their life. And tattoo is ideal for that. Firstly, it's a major change in the appearance, and most of the people who started a new life, want to show inner changes in their looks. Also, to make a tattoo is a brave decision and it often helps people to feel stronger. With such tattoo you will never forget your victory or your braveness to start new life.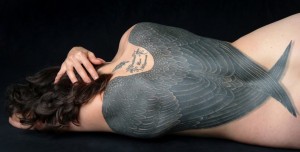 Another interesting reason is a wish to acquire a totem or a talisman. A lot of people believe that tattoos can influence their life and choose a design that can help them become braver, happier, more self-assured or even more attractive. These people believe that a tattoo design can give the owner power, strength and beauty. Animal tattoos are the most popular among this group, because toady people believe that they can acquire some traits of the chosen animal, the same as centuries ago.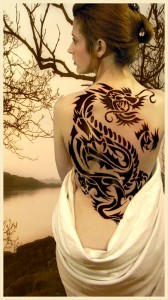 Although the reasons of the first group are different and can vary in details depending on the person, most of people that make tattoos based on these reasons never regret it. And what is even more important they are happy with them not only just after making but even in years. But unfortunately not all people think much before making a tattoo. So we also gathered the worst reasons to make a tattoo design. These people often regret their tattoo and have to either change it or remove later. So what tattoos are most often removed – find out and not follow these mistakes.
Fashion is probably the worst reason to make a tattoo. If you want to have a design, just because tattoos became fashionable, or because you favorite actor/singer has it – you should certainly think twice. Most of the people that come for tattoo removal made their design just because they wanted to look cute and fashionable. If this is your reason, it would be better to start with a temporary tattoo – with nowadays technologies you'll look the same, but when you will no longer like the design you won't have problems with its removal. Temporary tattoos are also the best decision for teenagers, whose parent are against the permanent designs.
A wish to look like your friend/school star/that cute guy from the neighborhood is even worse. Such people don't want a tattoo – they just want to look like somebody they admire/envy. And this is actually the biggest problem with these designs – they are not unique in any way and don't reveal character or individuality of the person.  This reason became most popular when we talked to people who came to remove their tattoos. Of course the decision is up to you, but if you just wish to look like somebody it's certainly recommended to choose temporary tattoo – in this case at least you won't regret it later.
One more group of tattoos thet are removedreally very often is tattoos with names of the loved one. We all think that the love is for the whole life but people are not ideal and it's not a rare case when after making tattoos with each other names people quarrel and get separated later. The worst thing is that in this case tattoos not just become unnecessary – they remind of the past broken relationships and people have to remove or modify them in this case. Looking on many celebrities that after getting separated or divorced had to deal with such tattoos, think twice before tattooing someone's name on your skin – maybe a wedding with rings would be a better alternative?
Of course there are far more reasons for making tattoos and we could not cover them all in one article, that's why if you have something to add you are welcome to comment and give your reasons and thoughts.