What is the most important about a tattoo design? There are some of things that matter the most. Firstly, there's the image. If you want to make a tattoo you need an image. To choose the image for your tattoo is the top step. There are tons of pic online, but maybe you want your tattoo look unique? Then, you need a great image for it.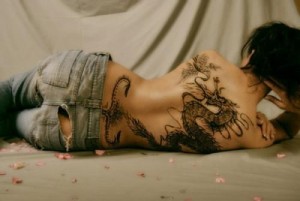 You can choose it or even create yourself. The second important thing is a meaning. It's better to decide what your tattoo design should mean before doing it. You can either decide what you want your future tattoo to reveal and choose a picture accordingly or read about tattoo meanings and choose the design you like. In any case before making a particular design it's a good idea to check all its meanings online.
Remember that most of the people will continue asking what your tattoo means, so prepare an answer to be fully confident.
One more extremely important issue is choosing a tattoo artist. Today there are many tattoo artists in nearly all cities, but you need to choose wisely. First of all, be sure you choose a reliable tattoo studio – this is the guarantee of your safety and the quality of tattoos made. But deciding on an artist is especially crucial. If the artist is good he can help you in choosing a design or even draw it himself. But it often happens so that when coming to the studio,
you already know exactly what you want, and it's great. A professional and talented tattoo artist can create a great tattoo from your desired image. Today the tattoo making technologies developed greatly so don't believe if you are told that the image cannot be copied exactly to your skin or that it's too complicated for a tattoo design. If the artist is really a pro, he cannot just copy any image but make your tattoo alive and look even more real when you move your muscles. Such tattoos attract much more attention and certainly look attractive and interesting.
But what is also important to remember when choosing a design of your dream is a style. There are numerous tattoo styles today; some are ancient and some classic. There are also modern and fashionable styles.  You always can choose beautiful colorful designs or elegant black tattoos. But today new styles became extremely popular. 3D tattoos are on the top today. They are now made by celebrities and acquire even more popularity among tattoo fans every day. 3D tattoos are wonderful, the can shock and excite people but always attract their attention.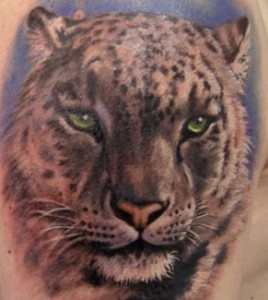 3D tattoo designs are often compared to illusions and they are actually a very modern way of creating illusion – the design that looks totally alive on your skin. Another popular style of nowadays is biomechanical. Such tattoos represent the union of nature and technologies, a human being and a robot. Biomechanical tattoos firstly became popular in 70-s of the twenties century and are in trend today. The tattoos made in this style are usually big and reveal the inner pats of human body in the form of robotic details. Biomechanical tattoo style is based on popular sci-fi movies like Terminator and Matrix. But probably the most popular tattoo style is still the tribal. It is also the most ancient style and the most loved by both men and women.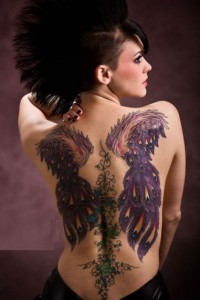 Tribal tattoos were popular since the dawn of civilization and still hold the first spot among tattoo styles. Tribal tattoo designs are often made in black color only but today there are also many colorful tribal tattoos. For this style either real historic ornaments and images, or self-created designs can be used.  The choice of size, form and even place for such tattoo is totally up to you. Tribal designs always look attractive and powerful.
So if you want to get a tattoo design, consider all these issues before making it, because the tattoo design should emphasize your individuality, taste and character.